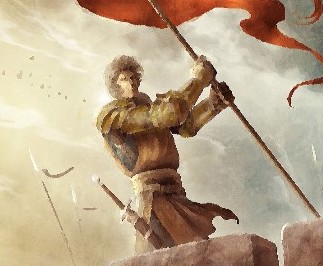 The Baron's Own Grenadiers
The elite unit of the Covian Army
and household troops to
Baron Octiovus Von Richter.
Immediately distinguishable with their bronze plate arms and heavy shadow iron heater shields, the Baron's own Grenadiers, or the "Old Guard" as they are sometimes known, strike fear and dread into Cove's enemies while galvanising and giving heart to their comrades and allies.

Uniform: Full Shadow Platemail, Shadow Heater Shield, Covian Cap, Covian Sash, Covian Kilt, Boots, and Bronze Platemail Arms.
Requirements: Must be at least a Junior Guardsman. Must successfully pass Grenadiers Selection.
"... but of all Sosaria's great heroes, there is none that can compare, to the tow, row, row, row, row of a Covian Grenadier!" Excerpt from the Grenadiers song.
JOIN NOW! SERVE THE BARON, PROTECT YOUR BROTHERS! DEFEND COVE!