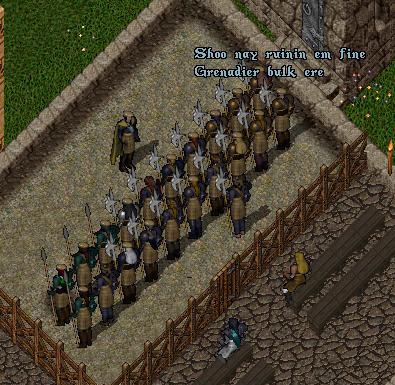 Brotherhood!
"A Grenadier above any other!"
Covian Grenadier battle cry...
The Baron's Own Grenadiers share a tightly knit brotherhood with the Baron and eachother.
The Grenadier's brotherhood is unflinching, an attack on a fellow Grenadier is seen as an attack on the Baron himself and is severely dealt with!
It has often been the case in battle training that a Grenadier will refuse to strike one of his brothers such is the bond they share.
JOIN NOW! SERVE THE BARON, PROTECT YOUR BROTHERS! DEFEND COVE!