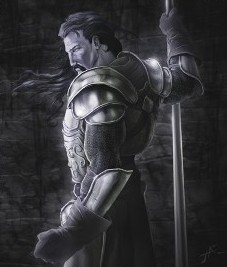 Discipline!
A Covian Grenadier's discipline is the rock on which enemy attacks break and behind which comrades shelter.
Discipline on ~the battlefield, parade ground and in every day duty is the bedrock of a Grenadier's make up.
The Grenadiers will try and instill discipline into other guardsmen sternly but without undue harshness.
A Grenadier will always have a stash of spare bandages, bedrolls and torches as well as sound advice to offer thei fellow guardsmen.
On the battlefield the Baron's Own are the Covian Army's anchor whether in attack or defence. Never breaking formation or missing an order.
"Forward as one!" Grenadier battle order...
JOIN NOW! SERVE THE BARON, PROTECT YOUR BROTHERS! DEFEND COVE!