JOIN THE BARON'S OWN GRENADIERS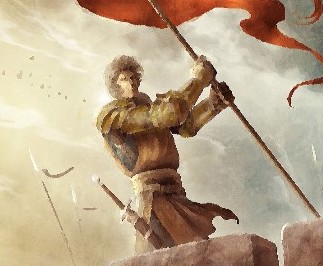 Join the elite! The Baron's Household Guard.
See Sosaria. Slay the Baron's Enemies. Drink fine wines. Play with explosive potions.
Have YOU got what it takes?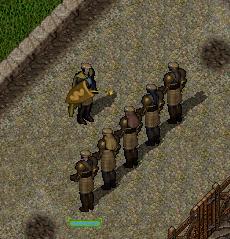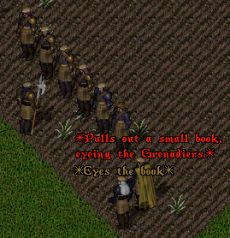 A show of Grenadier power! And a display of Grenadier prowess!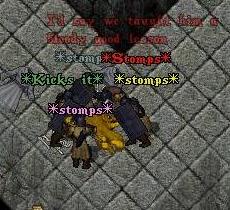 Slay then stomp over vile beasts!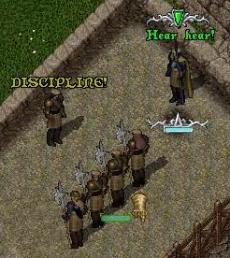 Learn the art of discipline!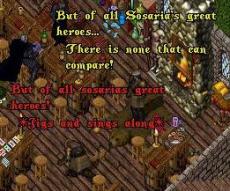 Invade foreign taverns!
"... But of all Sosaria's great heroes, there is none that can compare to the tow, row, row, row, row... Of a Covian Grenadier!"
If you wish to become a Grenadier please contact me, Raiden, Grenadier Captain at pigeon cage 205-754-768 or Grenadier Corporal, Eve at pigeon cage 398-126-533. Or sign up here .
Covian Grenadiers... Be the BEST!!!